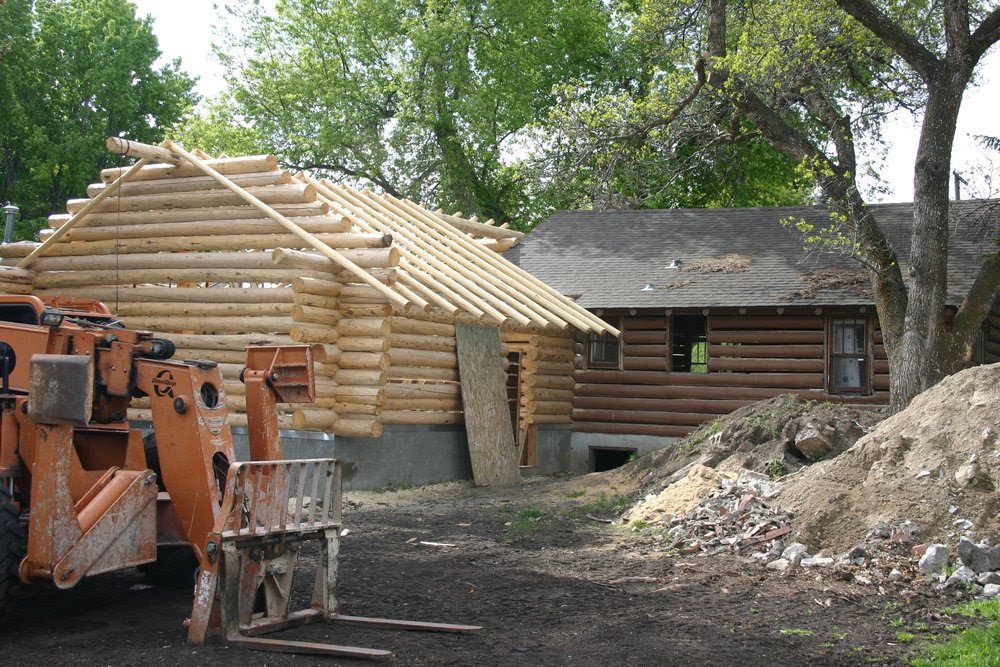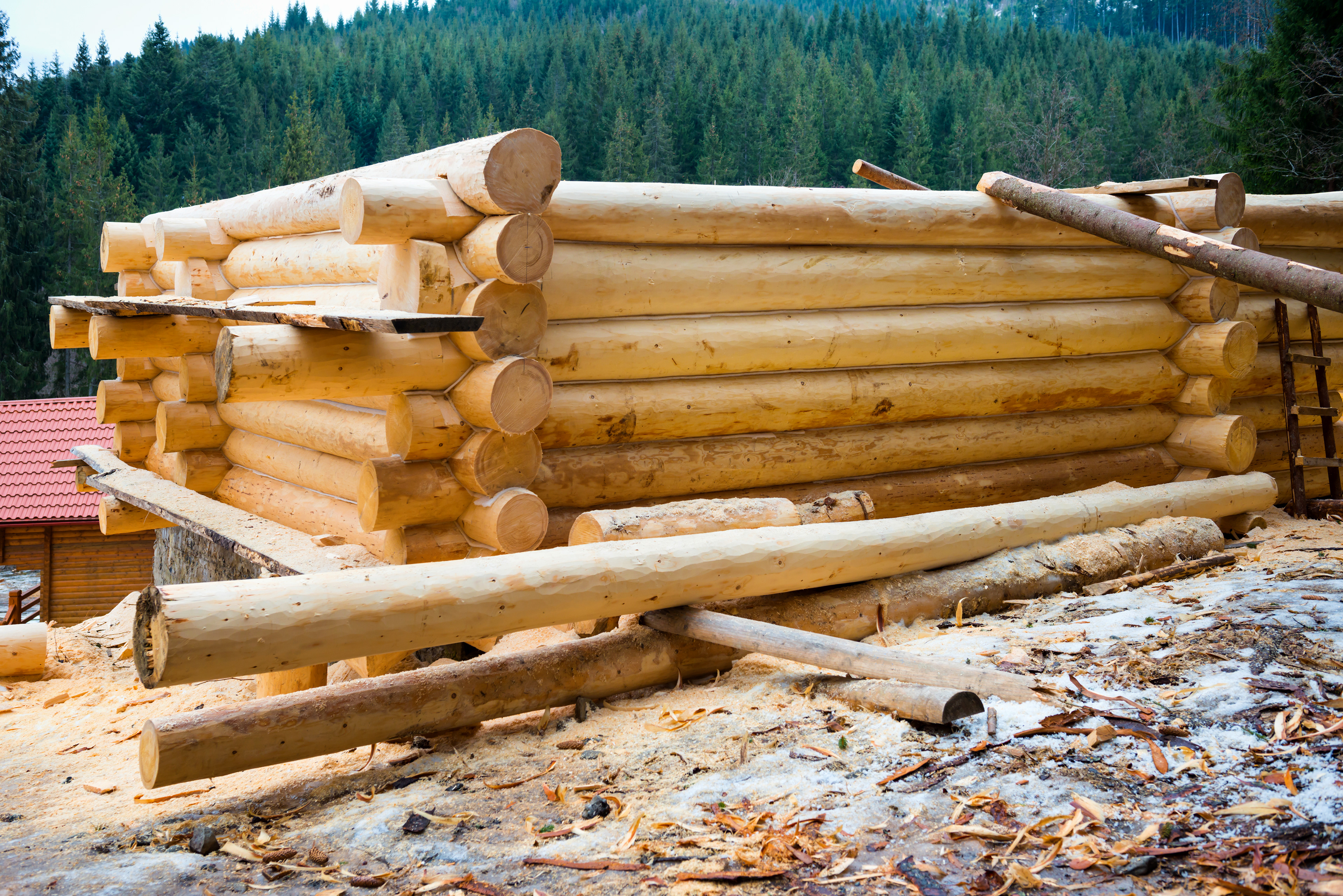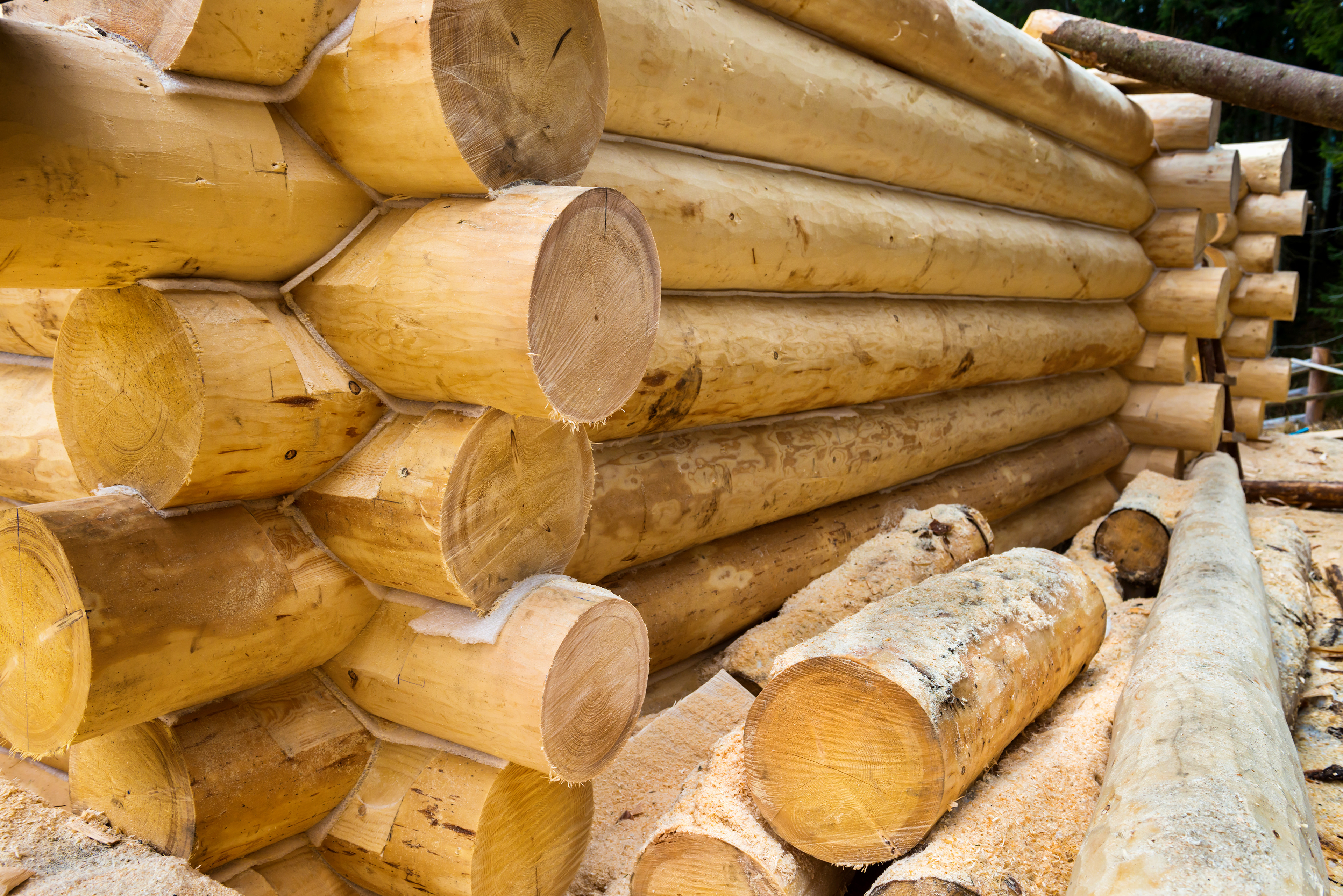 Rotted logs, insect damage, sun rot, inadequate foundation, failed or failing chinking; you name it. If you have an existing log home in need of restoration, Braun Log Homes are here to solve these issues for you. Replacing a rotted bottom log or scribing in new log ends can be a challenge, to say the least. Our vast experience working on log buildings that date from just a few years old, back to the mid-1800s has given us a considerable edge in the restoration market.
Many log homes lose their sheen early due to a lack of proper maintenance. But log home owners need not panic! Log home structures can go from looking worn-down and past their prime to beautiful and glorious, with a little restoration effort, involving four steps and Steve Braun has 30 years of experience restoring weathered-looking log homes to their original sheen and glory.

Firstly, log home restoration involves processes of weatherproofing, log home chinking, applying borate preservatives, and log home staining. The first step of surface preparation takes a lot of work but is most critical in ensuring the stains and sealants work long-term. Logs need to be clean and dry or else they will not hold the new finish well. Preparation relies on a correct analysis of the location and surroundings of your log home to locate moisture problems, hot and cold spots, mold, mildew, log decomposition, air leakage, improper chinking/caulking that needs redoing.
Any log home restoration process has to include preservation, especially if there is bare wood showing. Preservatives cannot soak through a log home stain and once dry, they are extremely hard to clean off. The best preservatives for house logs are borates, as they are deadly to insects, mold, mildew, and rot. They make the wood toxic as a food supply for almost all wood-destroying pests, including decay fungi, beetles, and termites. The wood does need some moisture to allow for proper diffusion and to prevent leaching. Borates are the best insurance against a host of insects and pests. We will apply borates to the log home to enable the glycol preservatives to fully penetrate into the wood.