Steve Braun is one of 11 premier log home builders in the United States who specializes in hand peeled Dovetail Notch style log homes
Braun Log Homes is a full-service residential home builder. We offer schematic design work, estimating, contracting of sub-trades, and turnkey construction. Our in-house, self-performed work includes timber selection & harvesting, complete log construction, conventional wood framing where needed, custom milling, door and cabinet construction, interior and exterior wood finishes, masonry, tile setting, ironwork & welding, and much more. When you decide on a Braun Home, we are committed to providing a highly personal and custom product.
Shown below, Steve is not only a master craftsman but has over 30 years of experiencing building homes with the antique notching format. The Dovetail notch is popular among handcrafters as well as milled log-home manufacturers. Chinking or chinkless longwise joinery, squared or round profile logs can be used with Dovetail notch. Functionally, Dovetail Corner Notch joinery is superbly suited to house construction. Each log end is first cut in a shape resembling the tail of a dove, then as the logs are stacked and fitted, the dovetails securely interlock. The result is both strong, durable, and presents the eye with an aesthetically pleasing symmetry. One of the advantages of the dovetail is that it allows using efficiently full log length, in other words, no need to spend log length for flyways (overhang or shoulders).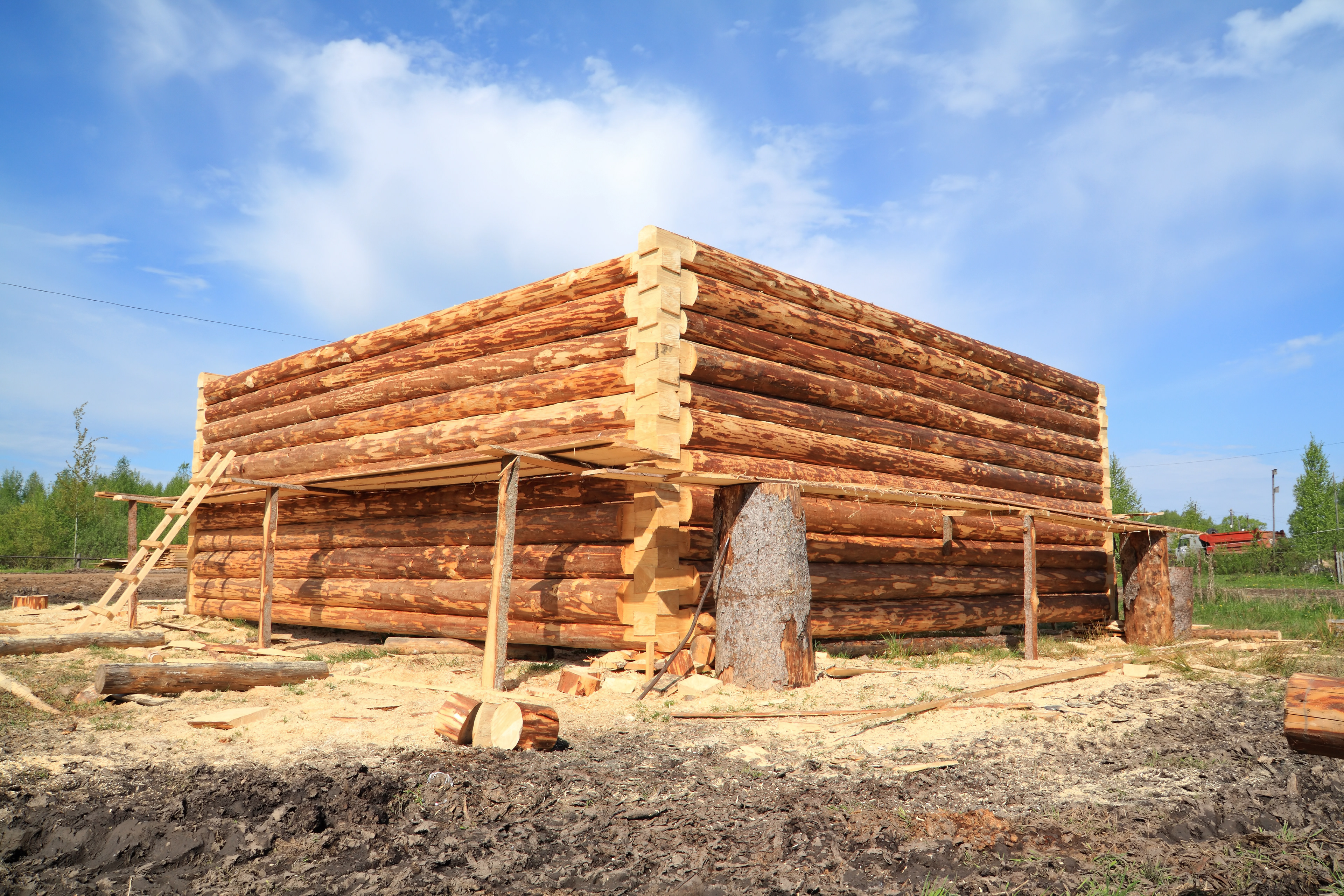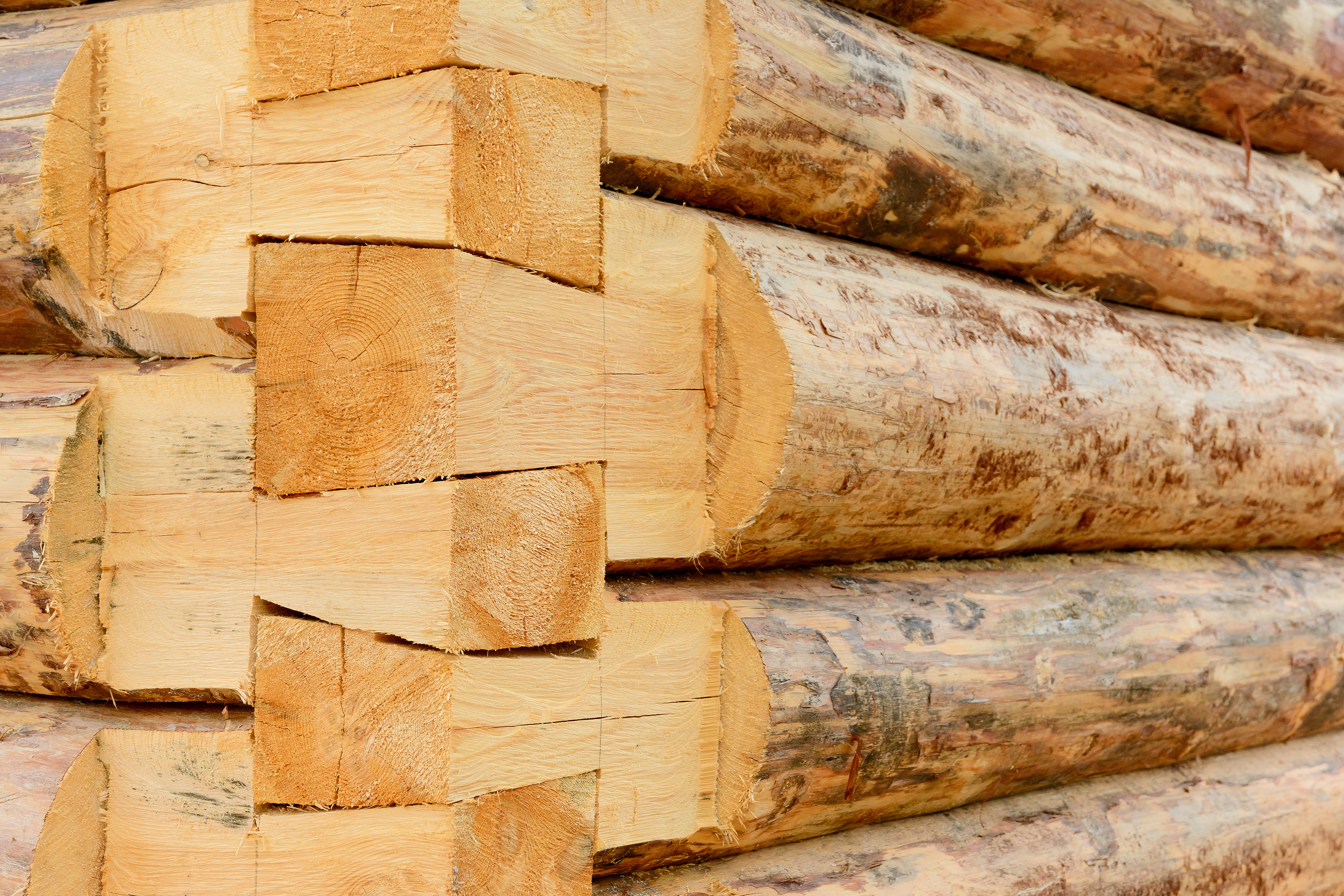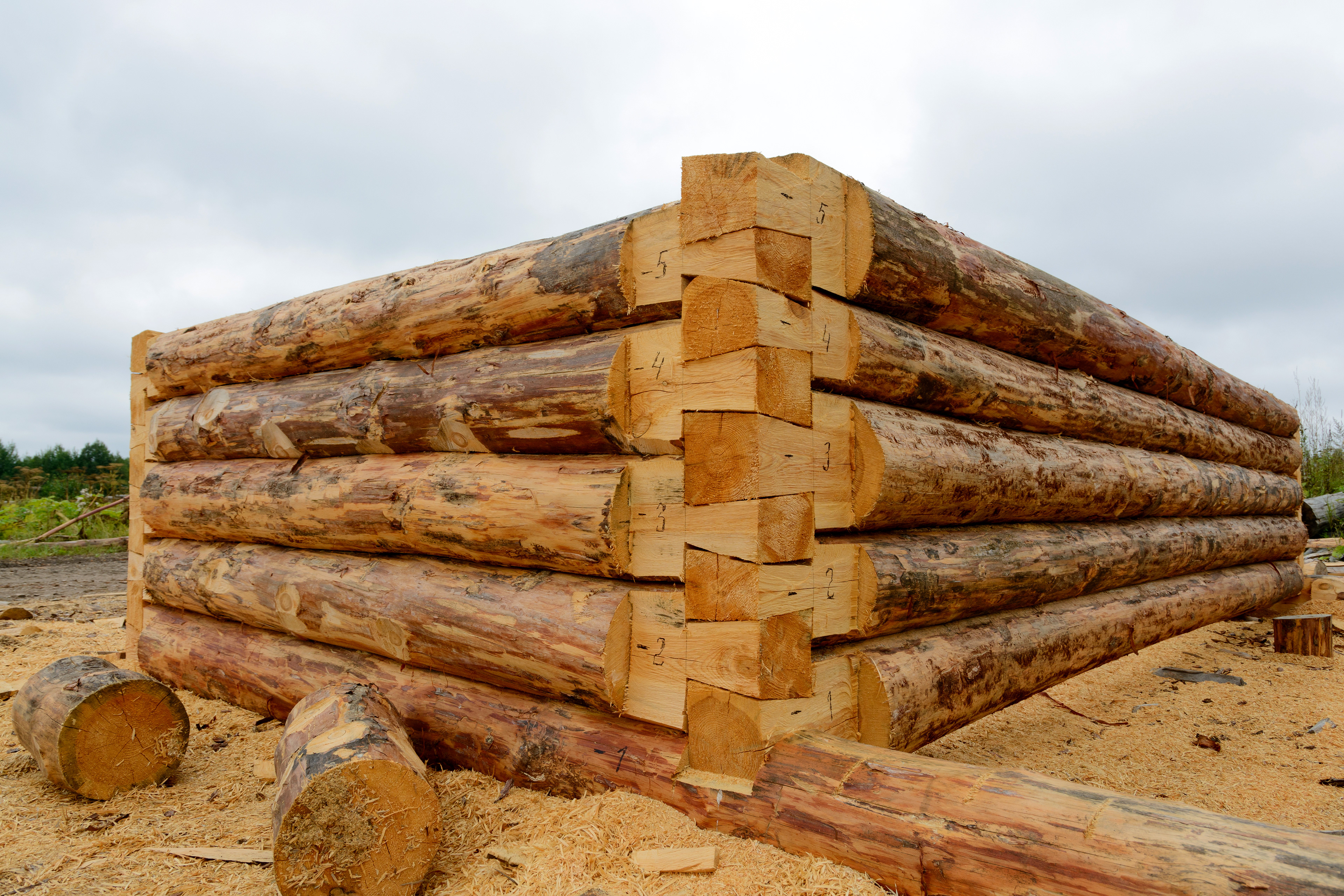 If the Dovetail isn't what you want, Steve also builds homes with the Compression Fit Saddle Notch and the Scandinavian Saddle Notch.
Saddle notch is not just some particular notch type, this is a family of notches. Notches of this family can differ in shape and look one from other.
In North America compression fit saddle notch is very popular. The compression-fit notch came to North America from Scandinavia via Canada thanks to the reinvention of an ancient Norwegian log building technique by Del Radomske, a Canadian log home builder, inventor, teacher, and author. And now the notch is very popular among log home builders of other regions of the world. The compression-fit notch, sometimes called shrink-to-fit, is designed to get tighter as the logs settle and shrink.
This notch usually is used in handcrafted log homes and it is combined with chinkless (full scribe) method of longwise log interlocking. Compression fit saddle notch is used rarely by companies utilizing milled logs because machines which are able to produce such notch are very expensive.
Logs shrink mostly in diameter, so a properly made shrink-to-fit notch should prevent the appearance of gaps since each log is supposed to get closer to the log under, over time because of shrinking and compression. However, it's not always true, in some cases after few years chinkless log walls with Canadian notches in corners should be chinked since gaps can appear a couple of years later.
In order to prevent gaps in notches, many handcrafted masters use overscribe method. In the first couple of years, the log homes built using this method will have small (1/4") gaps between logs (air infiltration is prevented by insulation) however in 1-3 years all gaps will be closed and the log homes will become tight and nice.
Scandinavian notch (also known as Norway's notch) is one of the most labor-intensive (complex), effective, and nice-looking notches. In Scandinavian countries, it's usually used with bevel edge logs (timber) however it is possible to cut a Scandinavian notch on logs with round profiles. Similar to the compression fit saddle notch, Norway's notch belongs to the "shrink to fit" kind of notch. A small number of North American handcrafters practice this notch, usually, they prefer compression fit saddle notch, described above, however in Norway, Finland, and Russia this notch is the number one choice for high-end-priced log homes.
Another style of saddle notches is a Round notch also known as saddle cope. A Round notch is made by simply cutting the exact contour of the log below into the bottom of the log going above it. In Russia and other European countries, this notch is very popular. The round notch (or its variations) is used by handcrafters as well as in the construction of manufactured homes since the notch can be easily made by a machine or log lathe.
The downside of this notch is that sometimes it may not stay tight after shrinking. Even if the logs are kiln dried they are still going to shrink and the log home will need to be caulked. So in a period of 2-5 years after the home has been built, settled and logs have reached equilibrium, the owner of the home may need to consider performing second caulking or chinking.
The overscribe method is also applicable to Round notch and many log home builders use this method in order to eliminate downsides of the notch. Companies utilizing milled logs with tongue & groove profiles usually do not use
overscribe principals.