EXPOSURE

GRAPHIC POSTERS PROJECT
​​​​​
The EXPOSURE project, is a series of graphic posters I created for the NFT market.
It was born out of a series of fine art nude photos I have collected from across the internet. My goal with EXPOSURE was to create a series of graphic posters that had a "raw & gritty" feel to them but that also told a story about how I saw and felt about the images.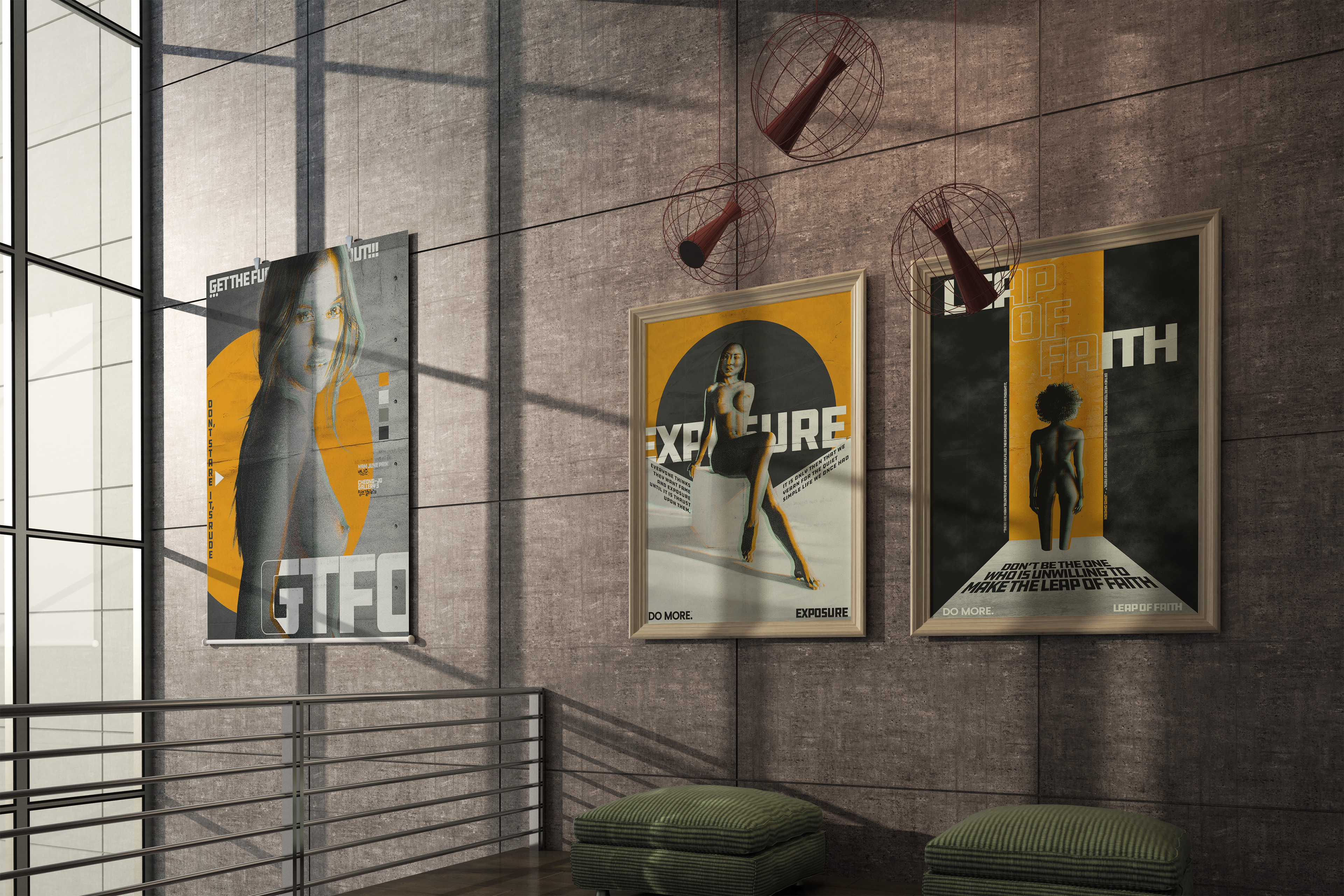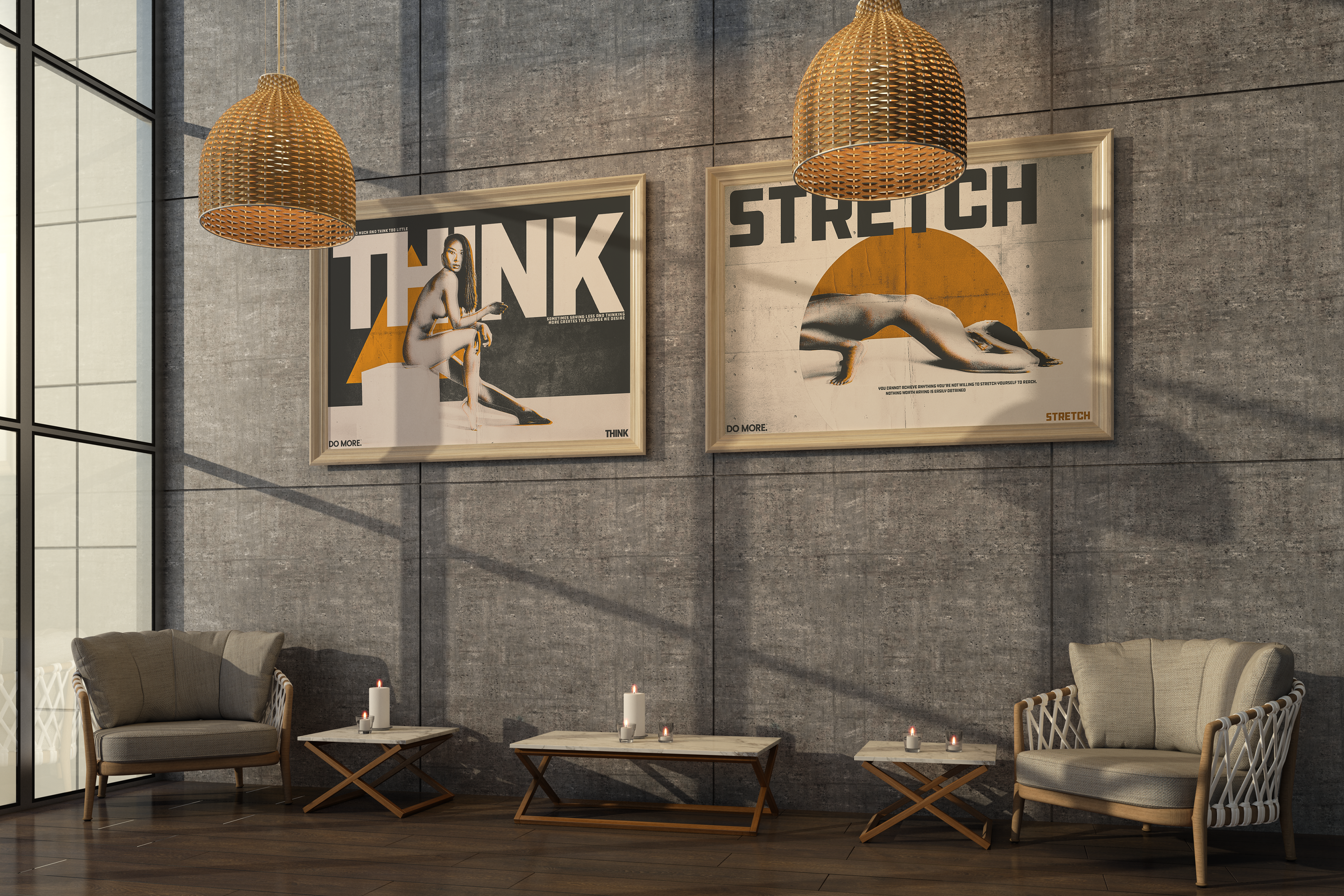 Each print tells a unique story about my perspective of what is happening in the poster.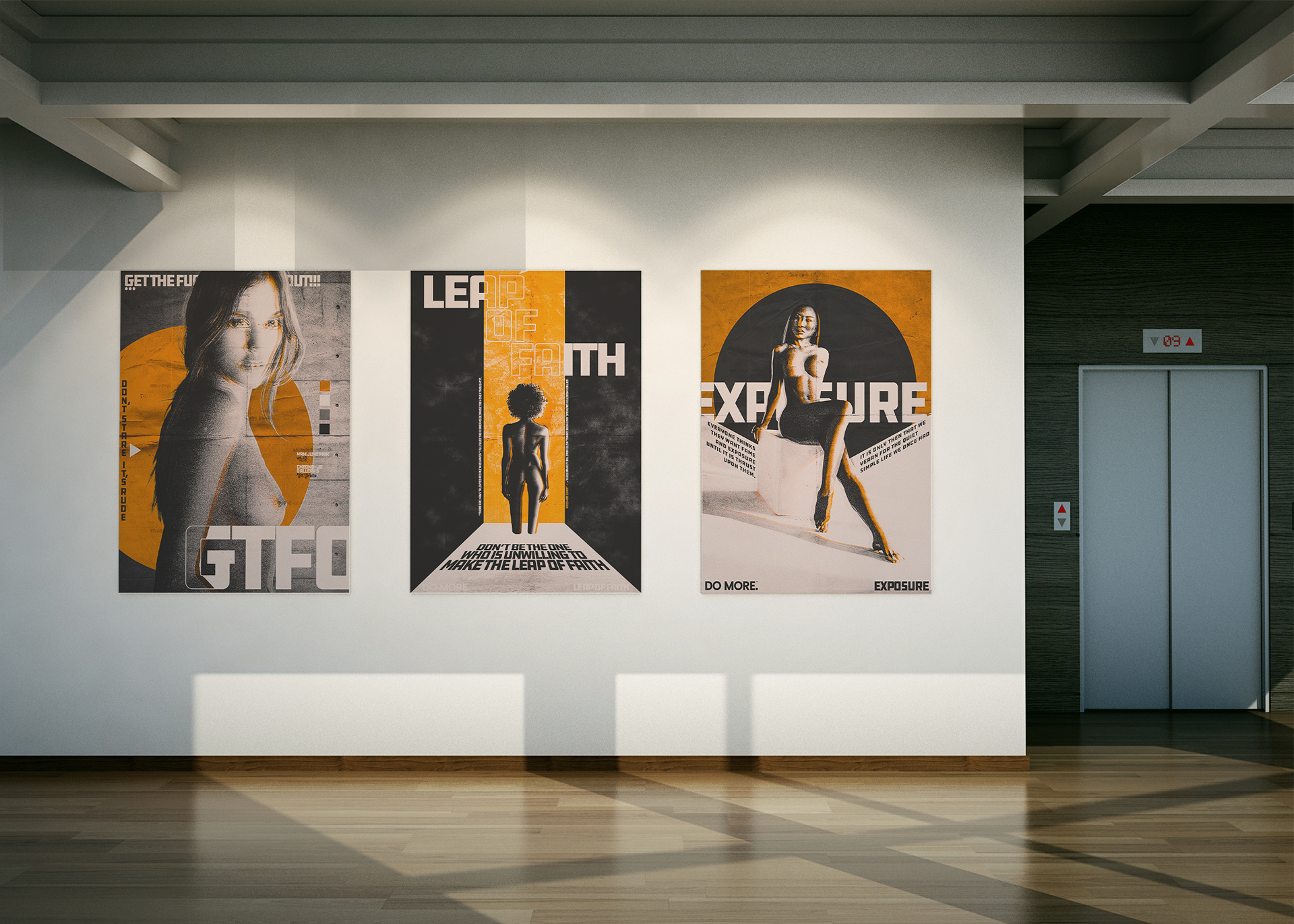 The first in the series is...
EXPOSURE highlights the risk of fame and notoriety by illustrating a nude model being exposed and how once exposed, she can never return to the place of inexposure.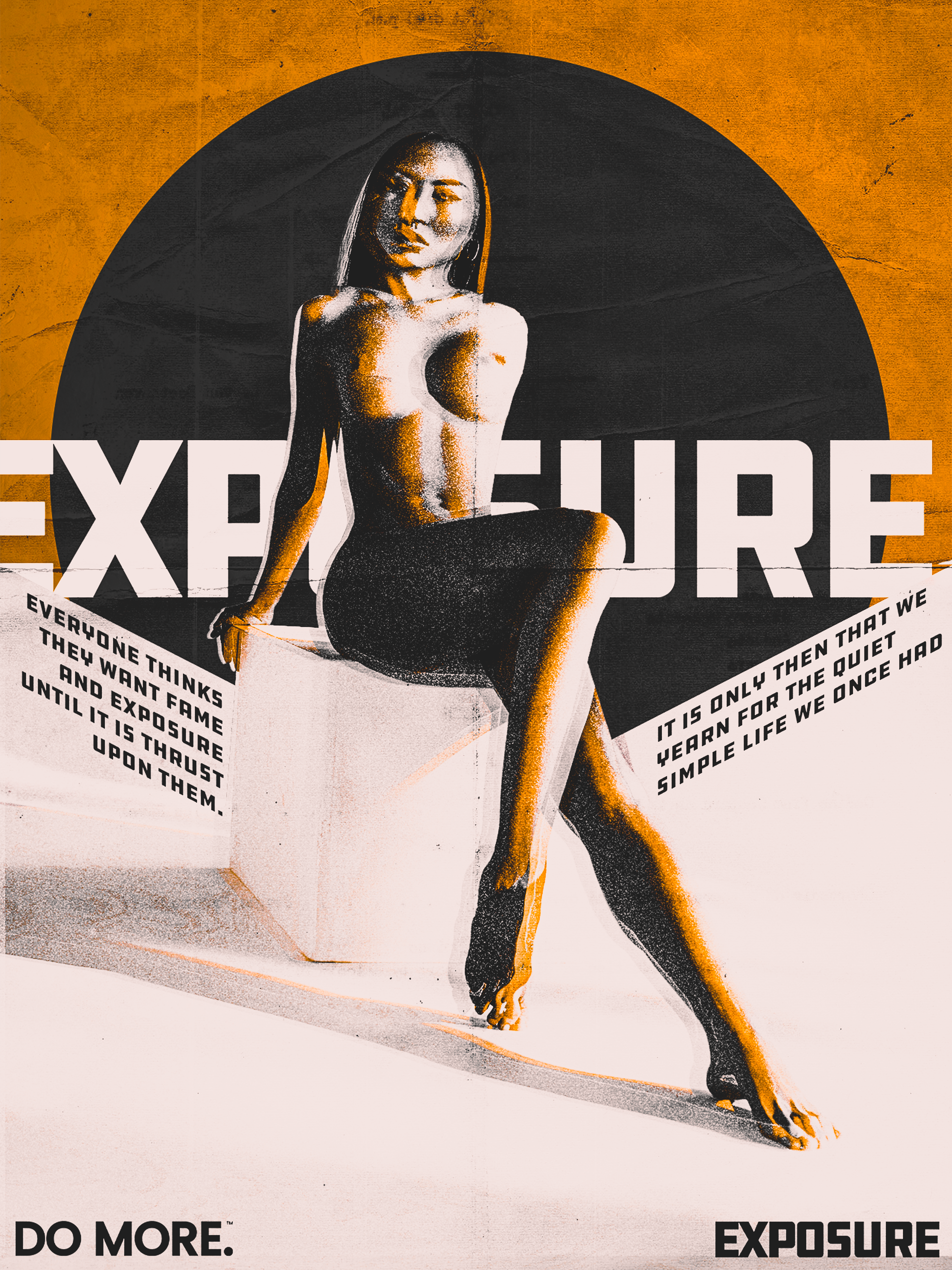 GTFO illustrates the grotesque "gawking" nature of people when they look at a women and how society teaches us to undress them with our eyes. GTFO stands for "Get The Fuck Out!" In the poster, GTFO is being used in two ways. In the first way, it is telling the model to get the fuck out of a dangerous predatory situation. In the second way, the model is yelling GTFO at the viewer by stating "Don't stare, it's rude!"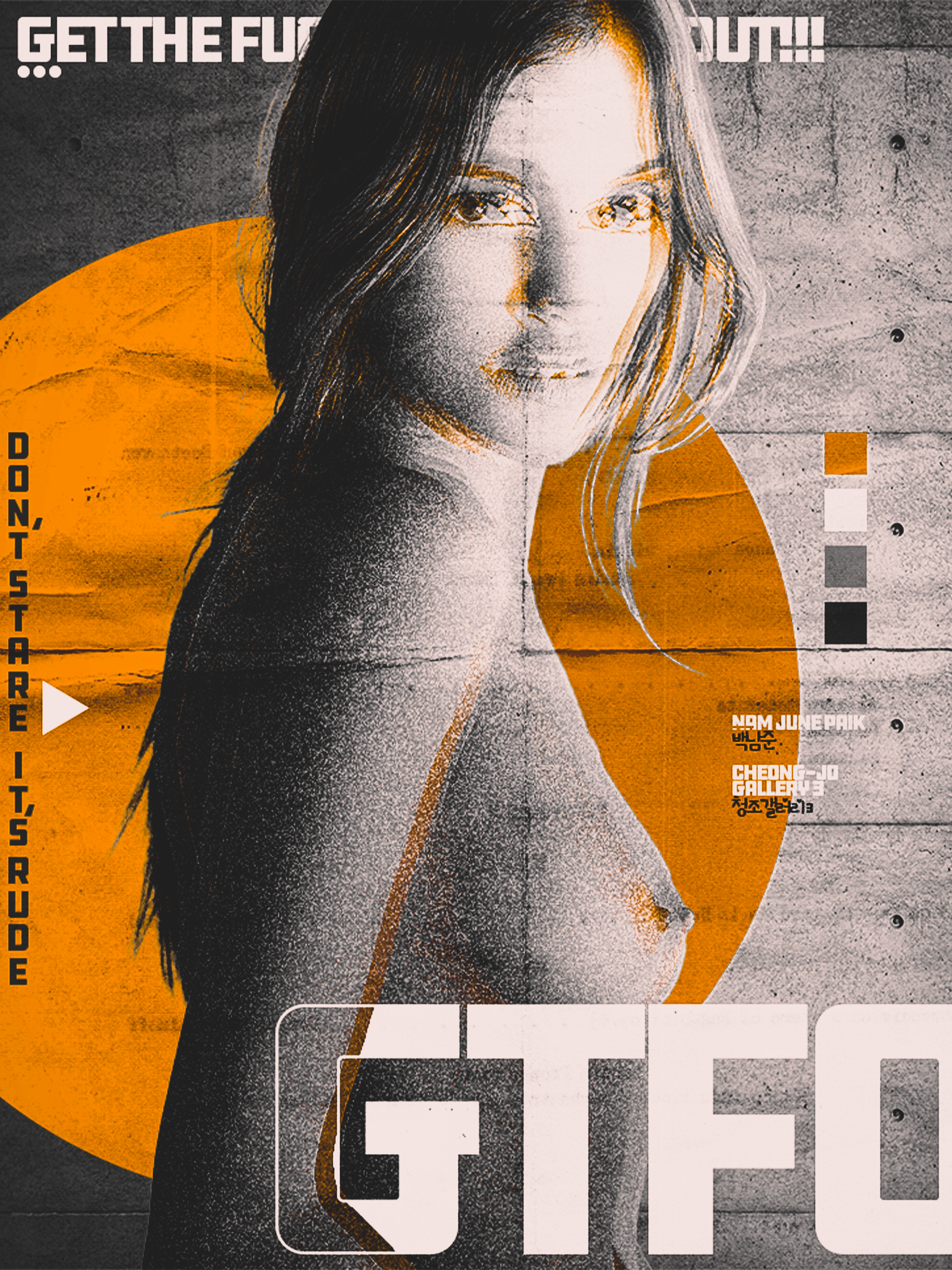 LEAP OF FAITH highlights the risk of being unwilling to take risks in life and therefore never grow or change. It prompts you to take a "LEAP OF FAITH" in the desire for greater things in life.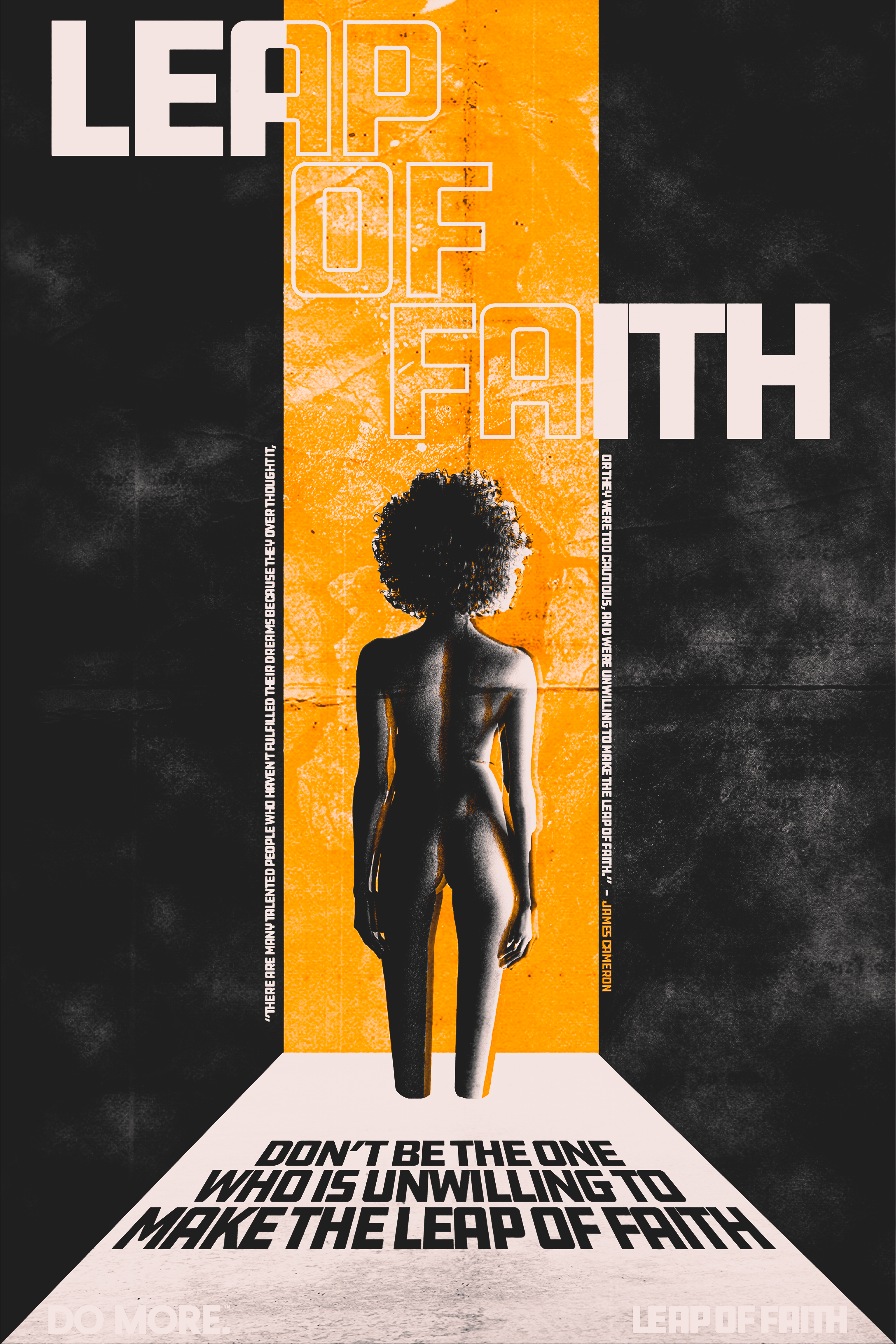 SERENITY states that "periods of serenity are seldom prolific of creative achievement. Mankind has to be stirred up!"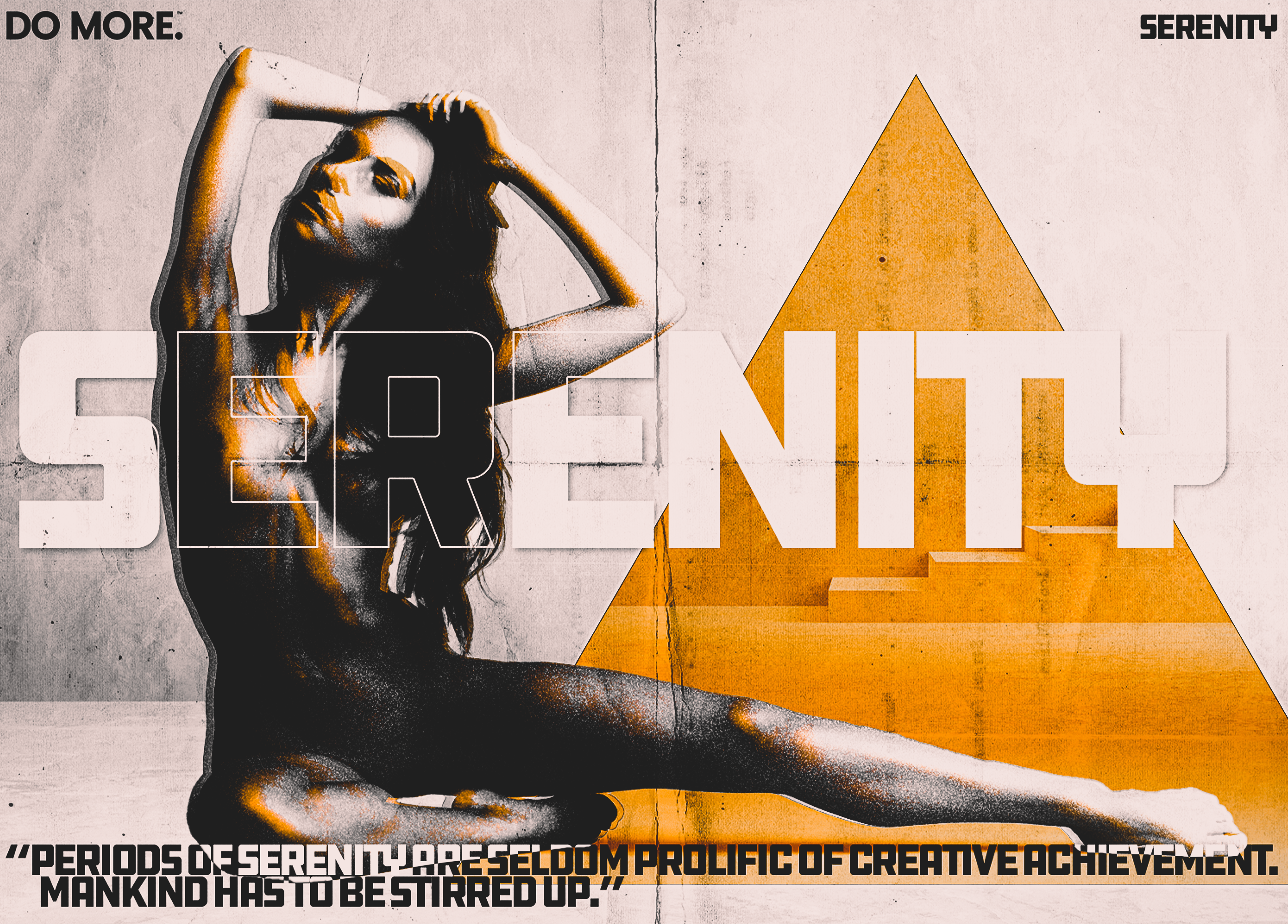 STRETCH states "you cannot achieve anything you're unwilling to stretch yourself to reach. Nothing worth having is easily obtained"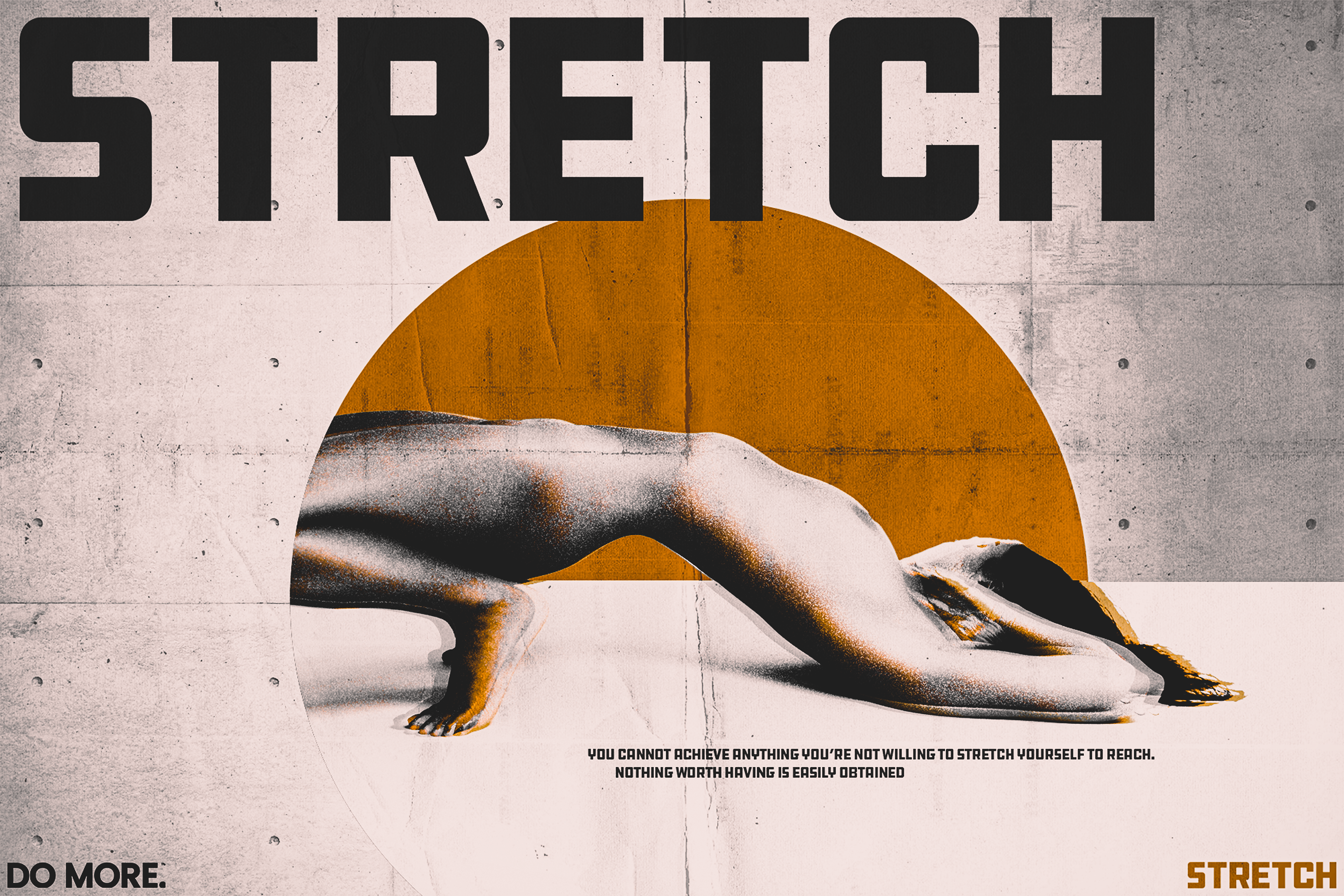 THINK illustrates how we make ourselves "nude" by showing too much of ourselves by speaking more than we think about what we're saying. This is depicted by a nude model placing herself over the THINK text while the subtext says "you show too much and think too little. Sometimes saying less and thinking more create the change we desire."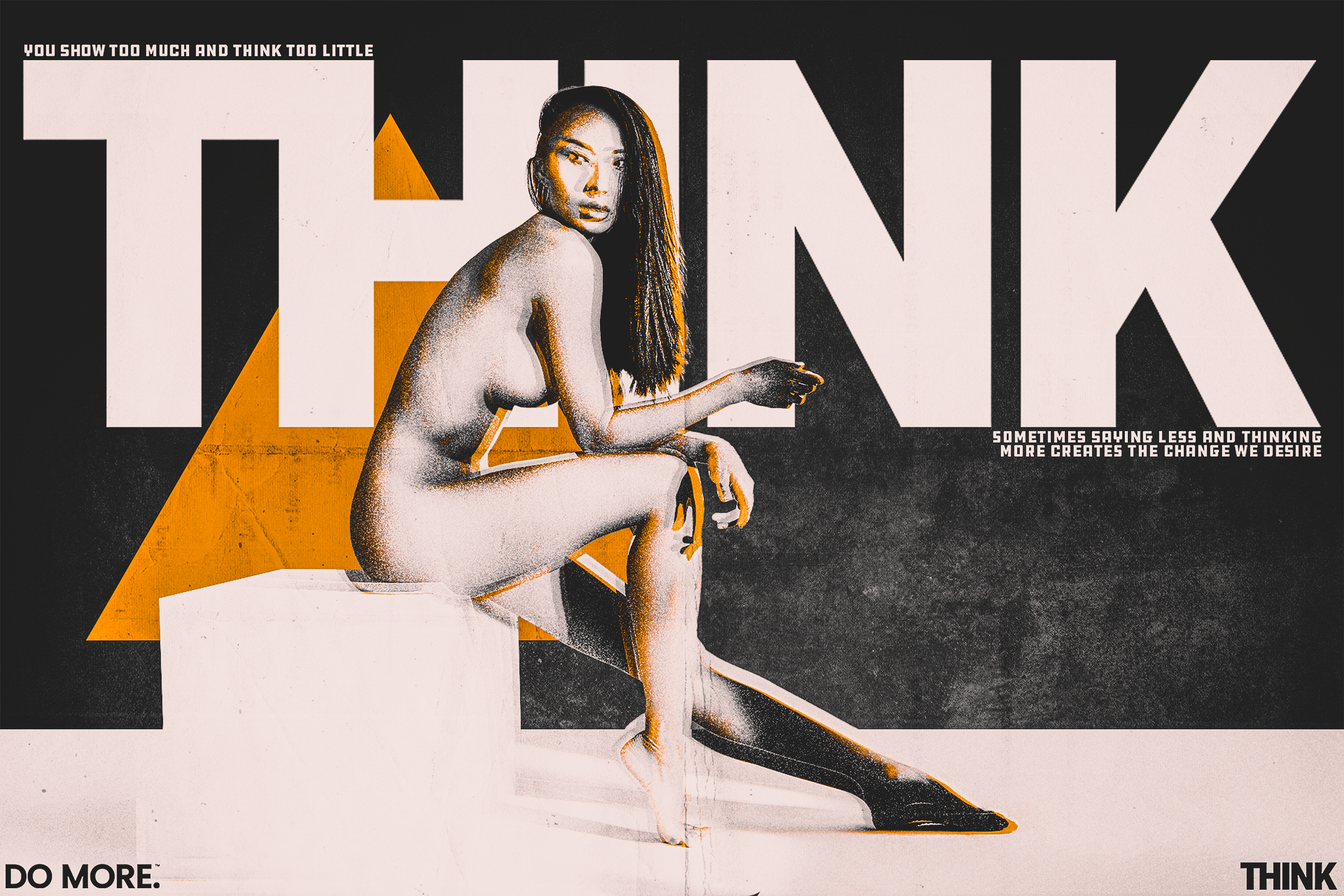 AS WITH ANY OF MY PROJECTS, MY GOAL IS TO CREATE MEDIUMS THAT ASK YOU TO THINK ABOUT EACH PIECE AND HOW IT EMOTIONALLY EFFECTS YOU. I HOPE I HAVE BEEN SUCCESSFUL WITH THIS SERIES

.